Ito Shuzo Co., Ltd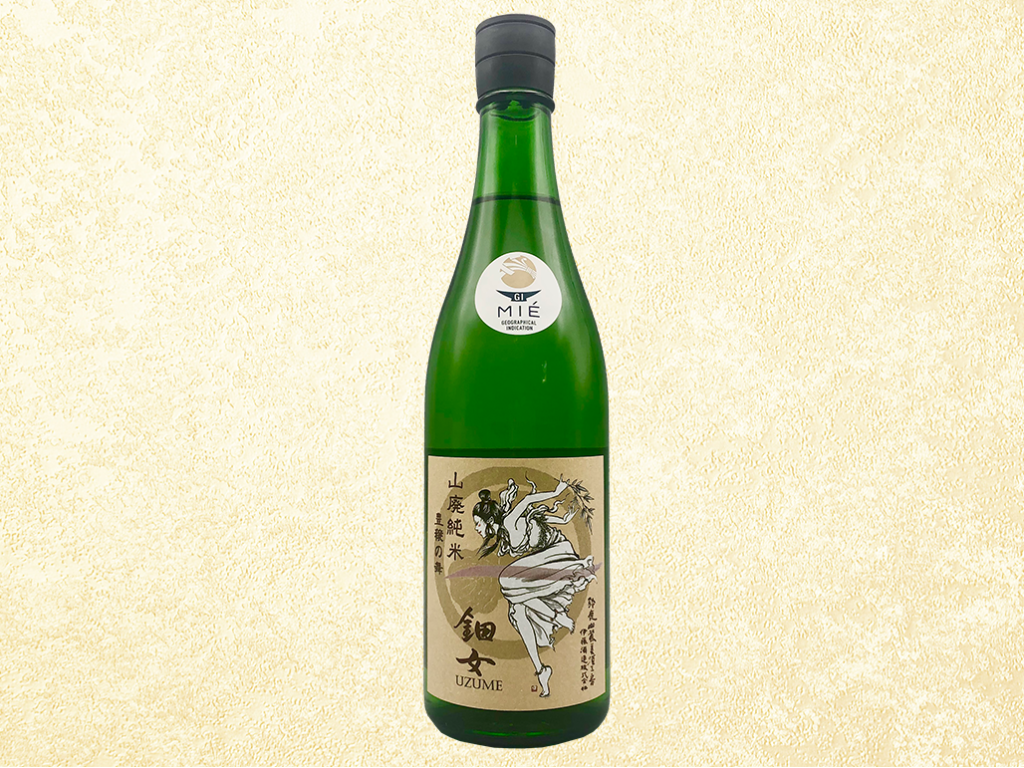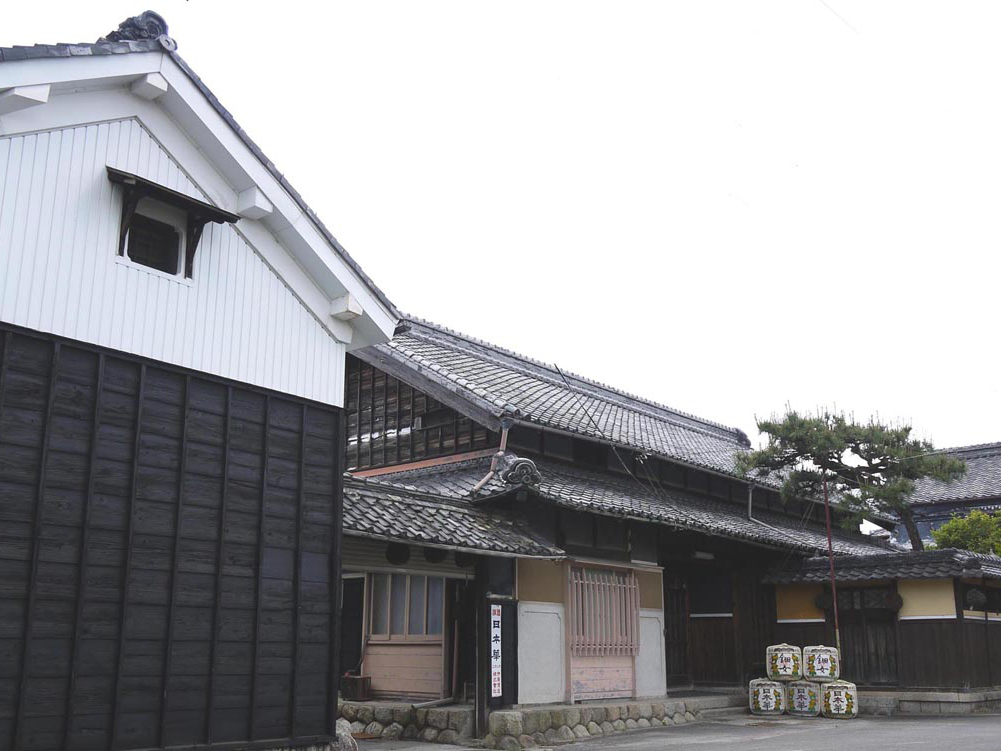 About the brewery
| | |
| --- | --- |
| Sake brand name | Uzume Houjo-no-mai Yamahai Junmai |
| Brewery name | Ito Shuzo Co., Ltd |
| Founded in | 1847 |
| CEO | Jun Ito |
| Address | 110, Sakura-cho, Yokkaichi-city, Mie 512-1211 Japan |
| Phone | 059-326-2020 |
| Email | bokura2020@gmail.com |
| Website | https://www.suzukasanroku.com |
| Visit bookings | Via email or phone |
| Visiting hours | During the opening hours of the brewery |
About its sake
| | |
| --- | --- |
| Specific Designation | Tokubetsu Junmai |
| Alcohol Content | 15.5% |
| Raw rice variety | Mie rice |
| Rice polishing degree | 60% |
| Yeasts used | Mie MK5 |
| Net Content | 720ml |
| Acidity level | 1.7 |
| Amino Acid Value | 1.7 |
| Nihonshu-do (Sake Metre Value) | -2 |
| Manufacturing features | This sake is made with 60% polished rice, using the Yamahai brewing method to bring out all the flavour of the rice and a good acidity. It has a firm body and can be enjoyed hot, at room temperature or cold. |
Specificity
History and philosophy of the brewery
We produce a sake rooted in its terroir that accompanies meals wonderfully, using the best local rice and highlighting a traditional know-how, as well as the strength of the surrounding nature.
We have always set ourselves new challenges over time, moving from managing a farm to creating a sake brewery to showcase sake culture for the novice. Through our sake, we hope to contribute to the development of a healthy and sustainable lifestyle and a society where people come together.
Production features
Rich natural water from a mountain range rising to 1,200 metres above sea level, a very cold monsoon, and a high quality of sake rice from Mie. We make the most of all these factors to produce our sake using traditional methods and know-how. The head brewer, the "Toji", has committed to "brew this sake from the Mie terroir with the generosity of Mie". He declared: "I make sure that our sake goes perfectly with your daily meals and that it is appreciated at best as a supplement to your conversations, in short, a sake that you can no longer do without". With that vision in mind, the brewer creates a sake with a mild aroma, a robust taste and a unique flavour that complements the dishes with which it is served.
Tasting Characteristics
It has a pale silvery colour with a hint of gold. Its aroma of butter, yogurt and sour cream is typical of the manufacturing method called "Yamahai". This sake is harmonised with the sweet scent of steamed rice and a barley sugar aroma reminiscent of the "umami" flavour of dried shiitake mushrooms. The first impression this sake gives is that of a round and generous sweetness, which is well balanced by a firm and round acidity, and a spicy bitterness that gives its fullness and a long finish.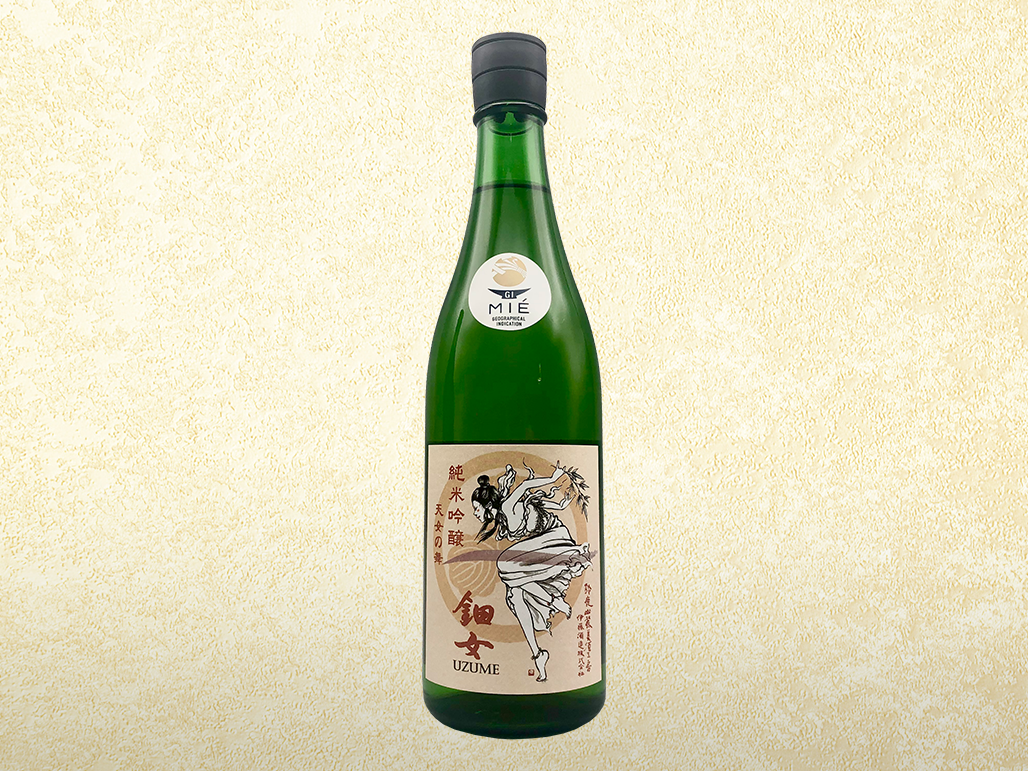 Uzume Tennyo no Mai Junmai Ginjo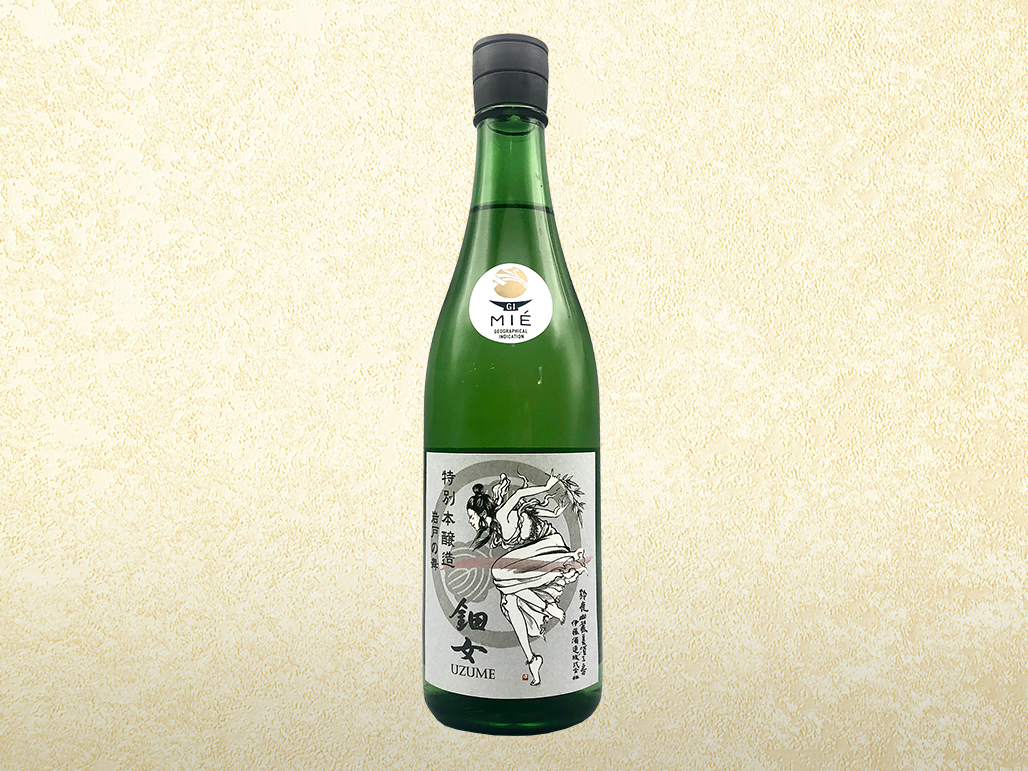 Uzume Iwato no Mai Tokubetsu Honjozo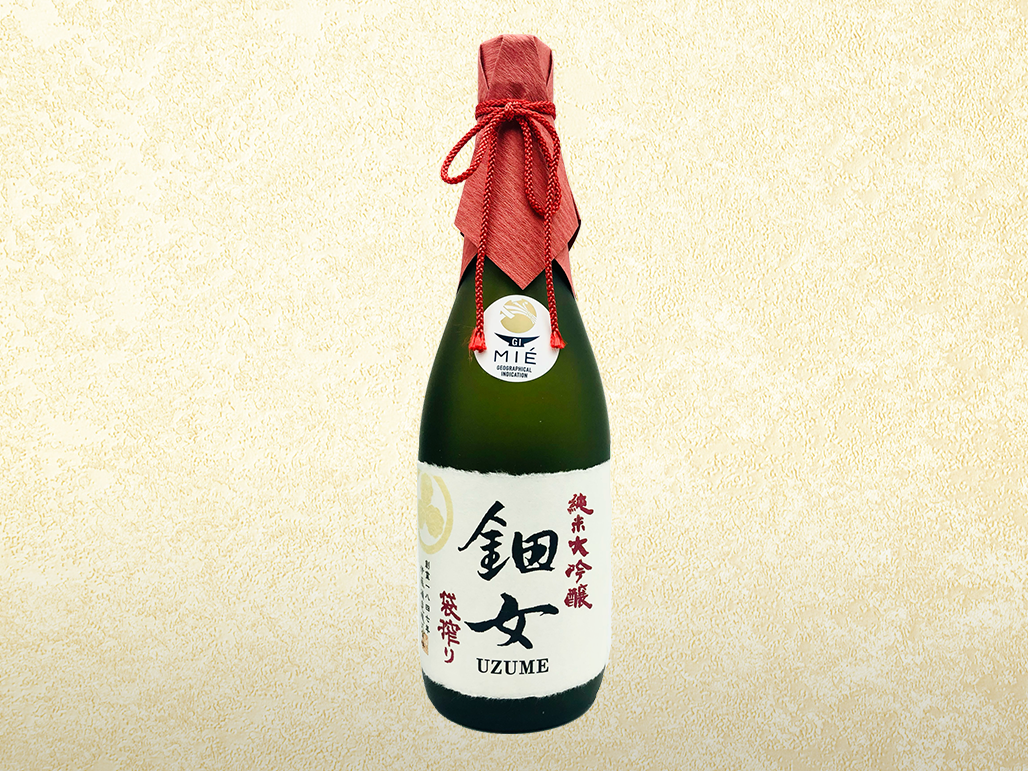 Uzume Fukuro Shibori Junmai Daiginjo